Want to try a new activity?
You can find our current offers here...
Star Trek
Explore the heights of the resort and tantalise your taste buds, under the beautiful night stars.

Enjoy a relaxed, not difficult climb away from the hustle and bustle of the resort. From the heights discover the village as you have never seen it, with the resort lights glistening 250m below and the moonlight mountains and stars (that are that much closer and brighter) above. Once we have reached our destination we can enjoy an aperitif -tapas or if you would prefer, a meal in one of the best restaurants in the resort? The choice is yours!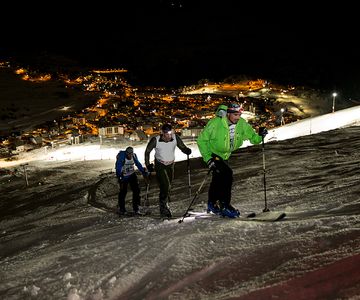 2 hour session:
60€/pers.
1 hour 30 session:
15€/pers.
1 hour 30 session:
15€/pers.
Activity - DVA Initiation